Caring for All Your Equine Needs
Rely on Wilsonville Equestrian Center to take care of all your equine needs! If you're looking for boarding for your horse, our facility offers an assortment of amenities, including:
New barn featuring private half-acre pastures for each stall
Daily turn out
Feeding twice daily
Special diet accommodations
Stall cleaning seven days a week
Hot/cold washroom
Laundry facility for horse blankets and saddle pads
Heated tack room
Large meeting room with arena viewing windows and a wood stove
Regular meetings with the farrier and veterinarian, depending on your horse's needs
You can also come to us for fun and exciting events such as weekend trips to the Oregon Coast, day excursions to McIver Park, Equine Pilates, and barn horse shows.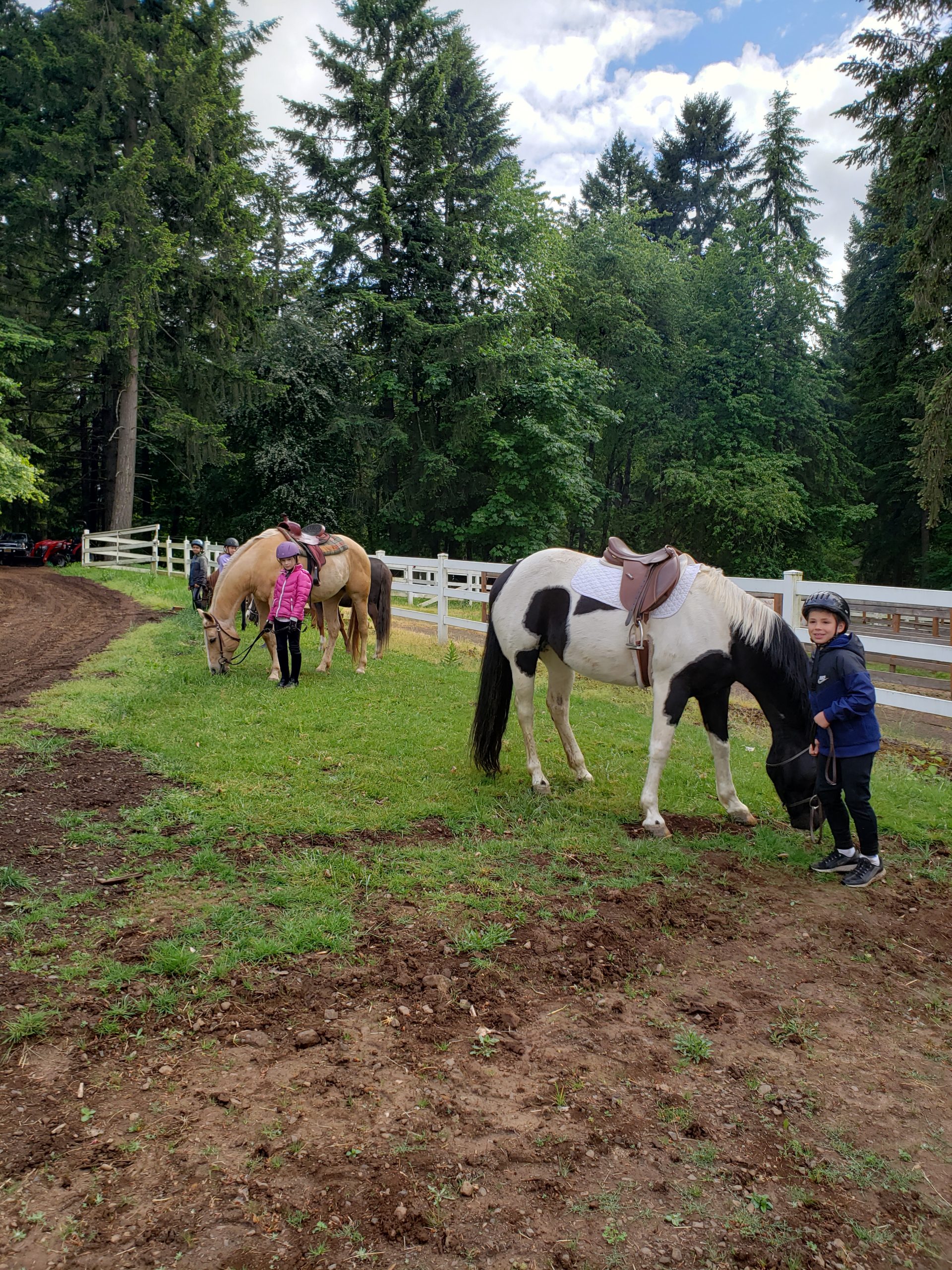 Boarding at Wilsonville Equestrian Center costs $600 per month and includes full care. Some additional fee services we offer include full- and part-time training, lunging, and hand walking. All extras are subject to negotiation and can be tailored to meet your needs.
24040 SW 82nd Ave
Tualatin, OR 97062
Monday - Saturday: 7am - 7pm
Gate entry access